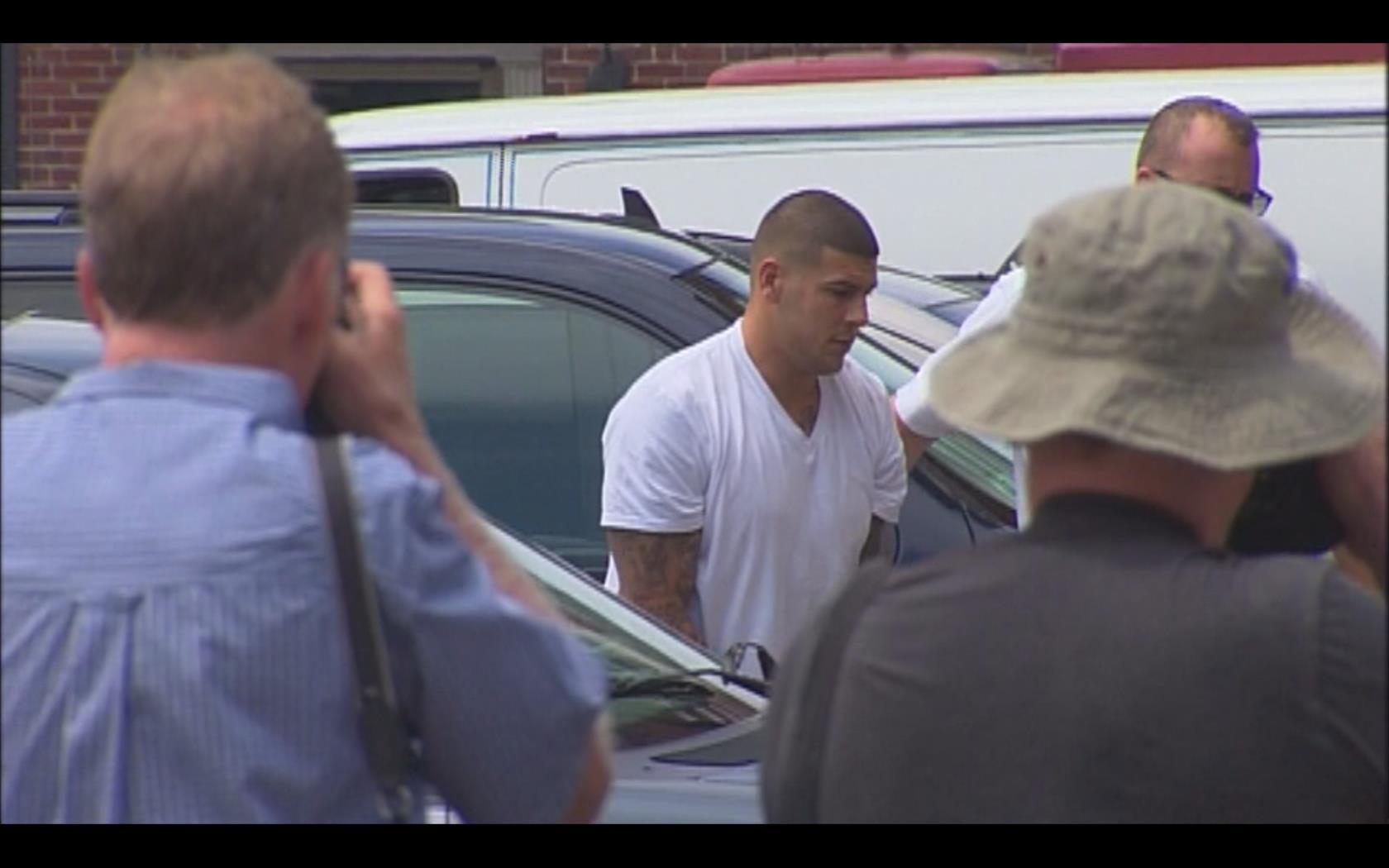 Murder charge, 5 gun charges, home video, cell phone tracking, gun on camera….things don't look good for Aaron Hernandez. He is being held in jail without bail until the trial. There isn't one shred of positive evidence in his favor.
Text messages from his phone aren't positive either. They are all leading up to the murder and then his phone was destroyed. His home security system was destroyed, but not  before they saw Hernandez with a gun before leaving and coming back home. Obstruction of Justice wasn't filed because the footage of Hernandez with a gun was still present.
This doesn't look good for Hernandez and I will be updating this story more as it unfolds.
Joe Reyes